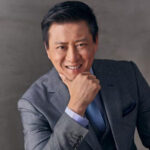 CA. AMIT OZA
B.Com, FCA
His core focus is Statutory Audits of Corporates in various industries. He also specializes in Corporate Restructuring, Internal Audit, GST.

He joined as a Senior Manager-Audit & Tax. He has a rich experience in the field of domestic tax, international tax and regulatory matters..

His experience includes assisting clients in all types of direct tax compliances, domestic and international tax advisory, representations before tax authorities and appellate levels, litigation support, etc..

He can be contacted through:.
Phone: +91 9930221297.
e-mail: info@ajmeraandajmera.co.in.